What makes Sensational Baskets different? EXCELLENT CUSTOMER SERVICES, BEAUTIFUL PACKAGING & DELICIOUS GOURMET TREATS!
Corporate Gift Baskets, Custom Gifts, Delicious Gourmet Treats, Free Corporate Logos and Custom Gifts Tags On Your Sensational Gifts Fast Local Delivery; We Ship Anywhere; Since 1987; Yelp 5-Star Reviews We can customize any gift in any price range Just call (770) 587-5593, 1-800-396-2260 or E-MAIL us at sales@sensationalbaskets.com for suggestions. PLEASE CLICK ON THE BASKET TO SEE THE PRICES AVAILABLE FOR THAT GIFT.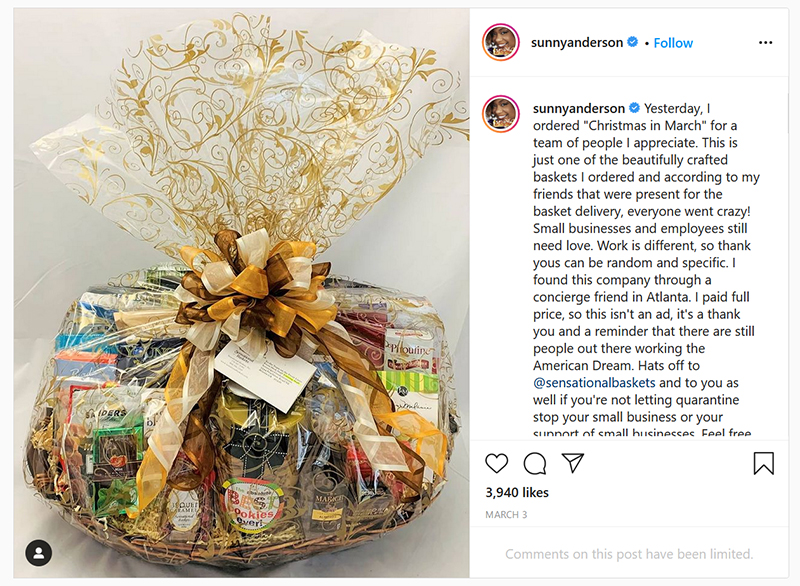 Sensational Baskets Owner, Helen Taffet, is interviewed on Fox5 Atlanta,
"Atlanta tourism still reeling from pandemic, but optimistic about vaccine"